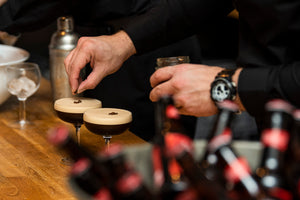 We're served in 100+ Bars...
Your customers will LOVE BOXTAILS.
think rtd-cocktails are s***, you might want to think again
Bar-quality Cocktails, served in seconds.
Boxtails are a great option for many Retail, Travel, Hospitality and Event partners. We have many different pack forms to ensure there is always something to suit every environment.

We have an epic selection of over 18 alcoholic and alcohol-free cocktails.
Bars & Restaurants
Not only do we use premium ingredients in all of our cocktails, but they are all premixed allowing bars and restaurants to save time and reduce waste. All you need to do is shake, pour and serve.
Retail
Our cocktails make the perfect addition to both small and large retail outlets. Our innovative pouch packaging means Boxtails don't take up much space on the shelves or in the fridge.
Festivals & Events
Our cocktails are the perfect drink for festival-goers. Not only are they easy to transport they are quick to serve meaning we remove the hassle from offering premium cocktails at busy events.
Corporate
Whether you are celebrating the end of a working week with Friday drinks, stocking up for client events or arranging virtual cocktail evenings, our cocktails are a brilliant option to help elevate your evenings.
Weddings & Parties
Boxtails provide cocktails for weddings and events up and down the country. Cocktails can be served to guests or we can provide them as gift boxes for guests to take away.
Travel
Glass-free, compact packaging means Boxtails are sought-after by travel operators with space restrictions (airlines, marine, rail) wanting to offer epic cocktails to their passengers.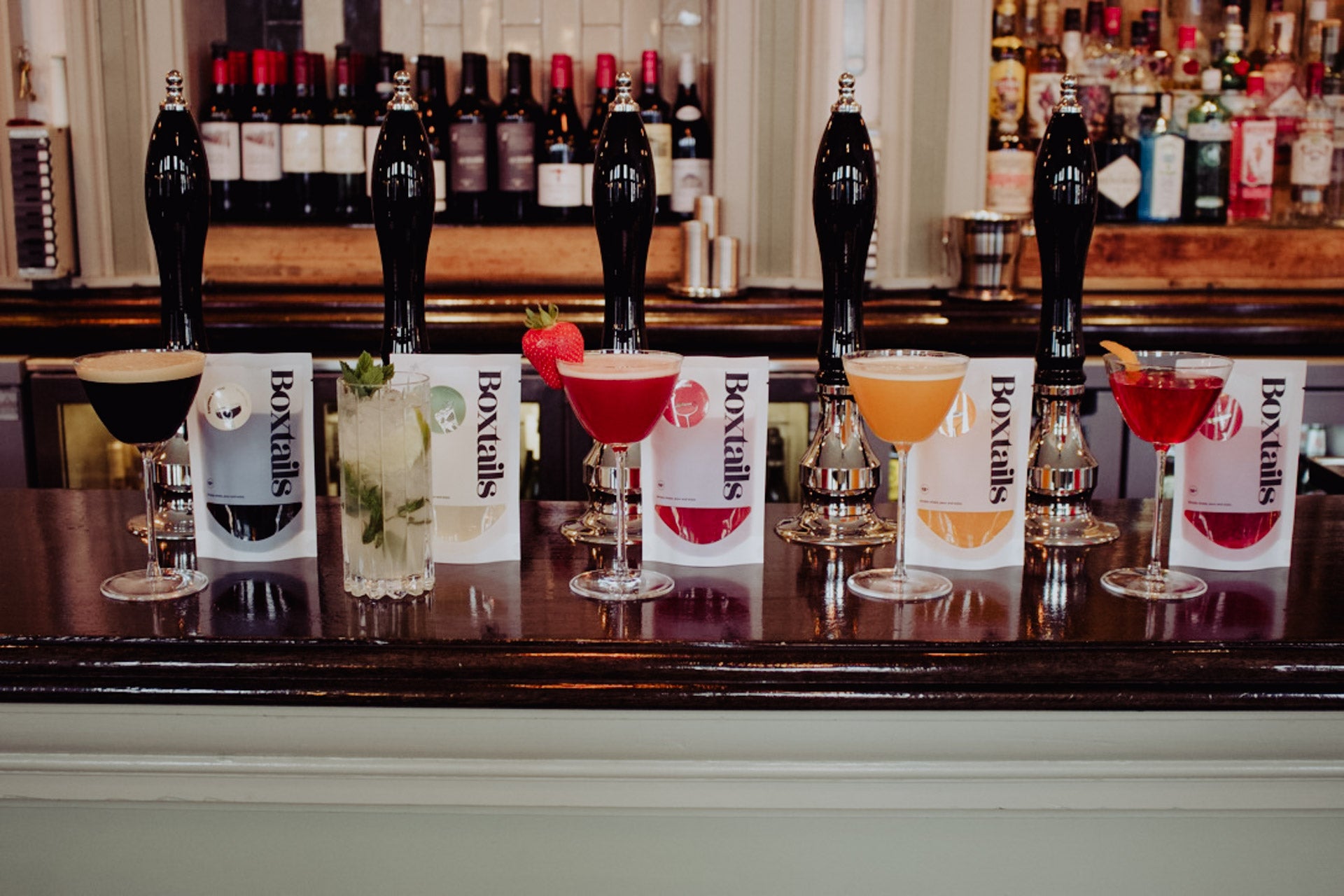 Are you ready to elevate your RTD cocktail offering?
Get in touch with us to discuss how Boxtails can partner with you... we don't bite... promise!
GET IN TOUCH
Boxtails are partnered with some of the best brands in the UK
Boxtails Best Sellers
Try one of our best sellers! Go on, we dare you!