Best Dinner Party Games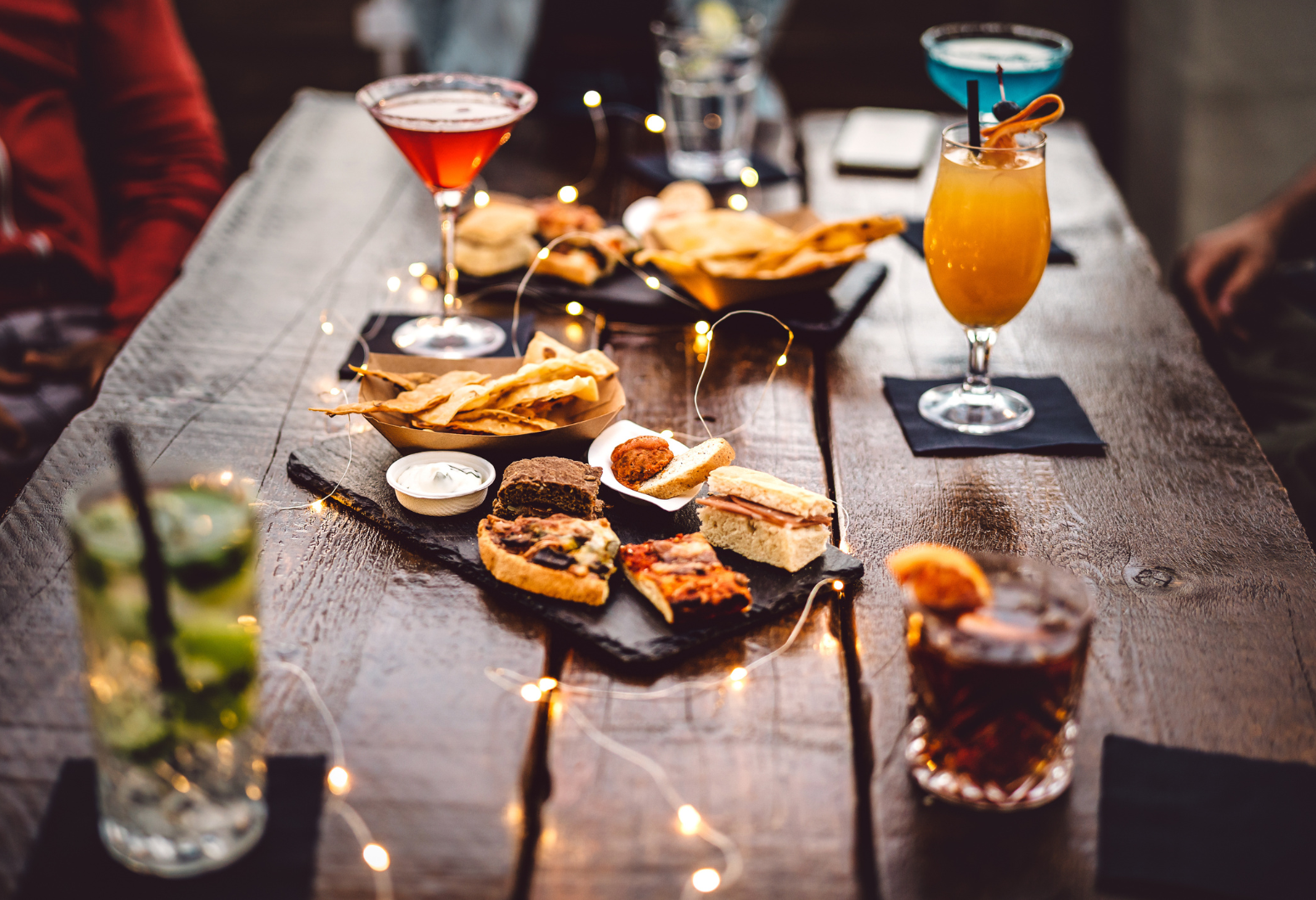 Entertaining at home is the new going out. But when it comes to dinner parties, consider organised fun to take the pressure off you entertaining your guests. So you can concentrate on the food and drinks and still participate in the fun. We've got a round up of the best dinner party games without boring the socks off your guests. 
We love dinner party games that get everyone to join in. And when you're hosting, and most likely playing too, the last thing you want to do is miss out on all the action while preparing drinks for your guests.Upscale pre-mixed cocktails are a must for you to enjoy the night's shenanigans and still deliver bar-quality drinks.
Whether you're looking for a brain teaser or laugh-out-loud fun, we've got the best games for you to pair with cocktails for the ultimate dinner party.
Escape Room
In Escape Room, everybody works as a team. You'll need to solve riddles within a set amount of time to find the key or password that will free you and your dinner guests from an imaginary locked room. 
There are plenty of play-at-home escape room games on the market. Some of them have up to four games per box so one set will see you through multiple parties. 
Best played with adrenaline-boosting drinks that get your brain on high alert - after the first one, anyway - try our Espresso Martini.
Murder Mystery
Dig out your fancy dress and get up close and personal with this classic game.  Murder Mystery game kits come in different themes from the classic Cluedo style to something with more of a horror theme.
Once you've chosen your story, send out your invitations to the suspects with your party's details and RSVP information, so you know how many characters you'll need to assign. 
Best played with a stylish cocktail for an Agatha Christie vibe if that's what you're going for - Try our Cosmopolitan or Passion Fruit Martini.
Cards Against Humanity
Cards Against Humanity is an hilarious game that will bring out anyone's politically incorrect side. In each round, one player asks a question with a black card, and everyone else answers with their funniest white card. 
Probably not for the faint-hearted, this game can raise a few eyebrows. But you can count on hours of fun as there are so many combinations possible.
Best played with something zingy and refreshing - Try our Mojito cocktail
Herd Mentality
In Herd Mentality, you need to think like the herd, and will get points for writing down the same answers as the other players.
So if the question is 'what's the best sandwich filler' and your favourite is anchovies, you probably shouldn't write that down. Perhaps the best part about this game is its simplicity, meaning you can play it without thinking about strategy or whodunit. Perfect for after a couple of cocktails, or when playing with different generations. 
It's bound to have you laughing (and moo-ing). 
Best played with your favourite cocktail. At least you won't get marked down for that - try our party bundles cocktails.
Scrawl
Scrawl is like Pictionary, but for adults and possibly the best game you can play with a group of mates. You'll be given a wipe-clean card and a pen. You'll then pick a card with four 'obscure' and funny things written on it. Pick one to draw and pass on your drawing around the table for other players to guess what you've drawn. 
This game is really fun. Whether you consider yourself an artist or not, sometimes there are just things that are too awkward to illustrate. 
Best played with something that will get your creative juice flow - Try our Mai Tai cocktail
Best Dinner Party Games
The best part about dinner party games is that you can side step any awkward topics (we're looking at you Brexit), or conversations that are sure to send your guests heading for a taxi (that'll be you, house prices). Instead, you'll be getting a night of laughs and maybe some secrets that you didn't yet know about your mates. 
Of course, the conversation always flows better when you've got a drink in your hand. Check out our collection boxes to get your party started. 
---