The Best Romantic Cocktails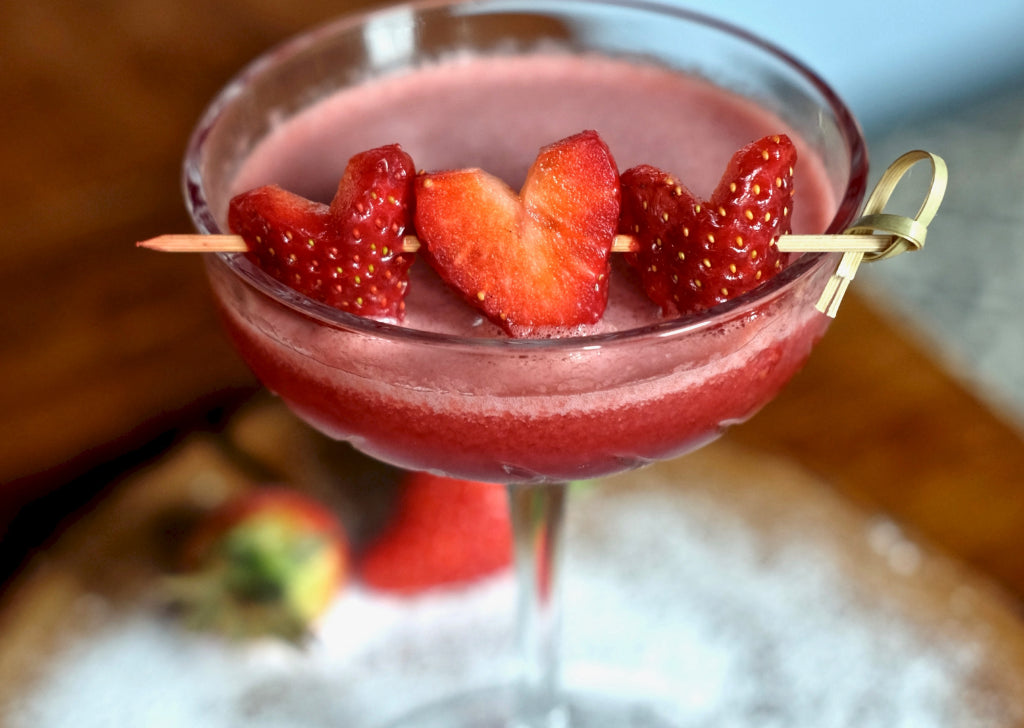 When it comes to adding a little romance to your evening, there's nothing quite like a delicious cocktail to set the mood. Whether you're celebrating a special occasion, marking a milestone, or simply spending some quality time with your significant other, a well-crafted drink can make all the difference.
So, let's dive into the world of romantic cocktails and find the perfect drink for you and your sweetheart!
Classic Champagne Cocktail: Raise a glass and cheers to love with a classic champagne cocktail. This timeless drink is the epitome of sophistication, with its bubbles and a hint of sweetness from the sugar cube and dash of bitters. And, the best part? You don't have to be a mixology master to make it - just add the ingredients to a flute of champagne and you're good to go!

Raspberry Bellini: Summer afternoons and picnics just got a whole lot sweeter with a Raspberry Bellini. Made with fresh raspberries, peachy keen nectar, and sparkling wine, this fruity sipper is light, refreshing, and sure to put a smile on your face. It's the perfect drink for a romantic afternoon in the sun.

Old Fashioned: For a touch of sophistication, look no further than the Old Fashioned. This classic cocktail is smooth, strong, and the epitome of a romantic drink. Made with whiskey, bitters, sugar, and a twist of orange, it's perfect for sipping slowly and savoring the moment.

Margarita: Feeling a little spicy? The margarita is the perfect drink for couples who like a little excitement in their lives. Made with tequila, lime juice, and triple sec, this classic cocktail is a bit on the wild side, and perfect for setting the mood for a romantic evening.

White Russian: End your romantic meal on a high note with a creamy and indulgent White Russian. Made with vodka, Kahlua, and cream, this classic cocktail is the perfect way to wind down and relax with your sweetheart.
So, whether you're in the mood for something sweet and fruity, rich and indulgent, or simply classic and sophisticated, there's a romantic cocktail out there for you and your love. So, grab your sweetheart, mix up one of these delicious drinks, and let the romance flow!
In conclusion, a well-crafted cocktail can make all the difference when it comes to adding a little romance to your evening. From classic champagne cocktails to fruity margaritas, there's a drink for every taste and occasion. So, next time you're looking to set the mood for a romantic evening, remember to raise a glass and toast to love and happiness!
---