The Best Cocktails for Hen Parties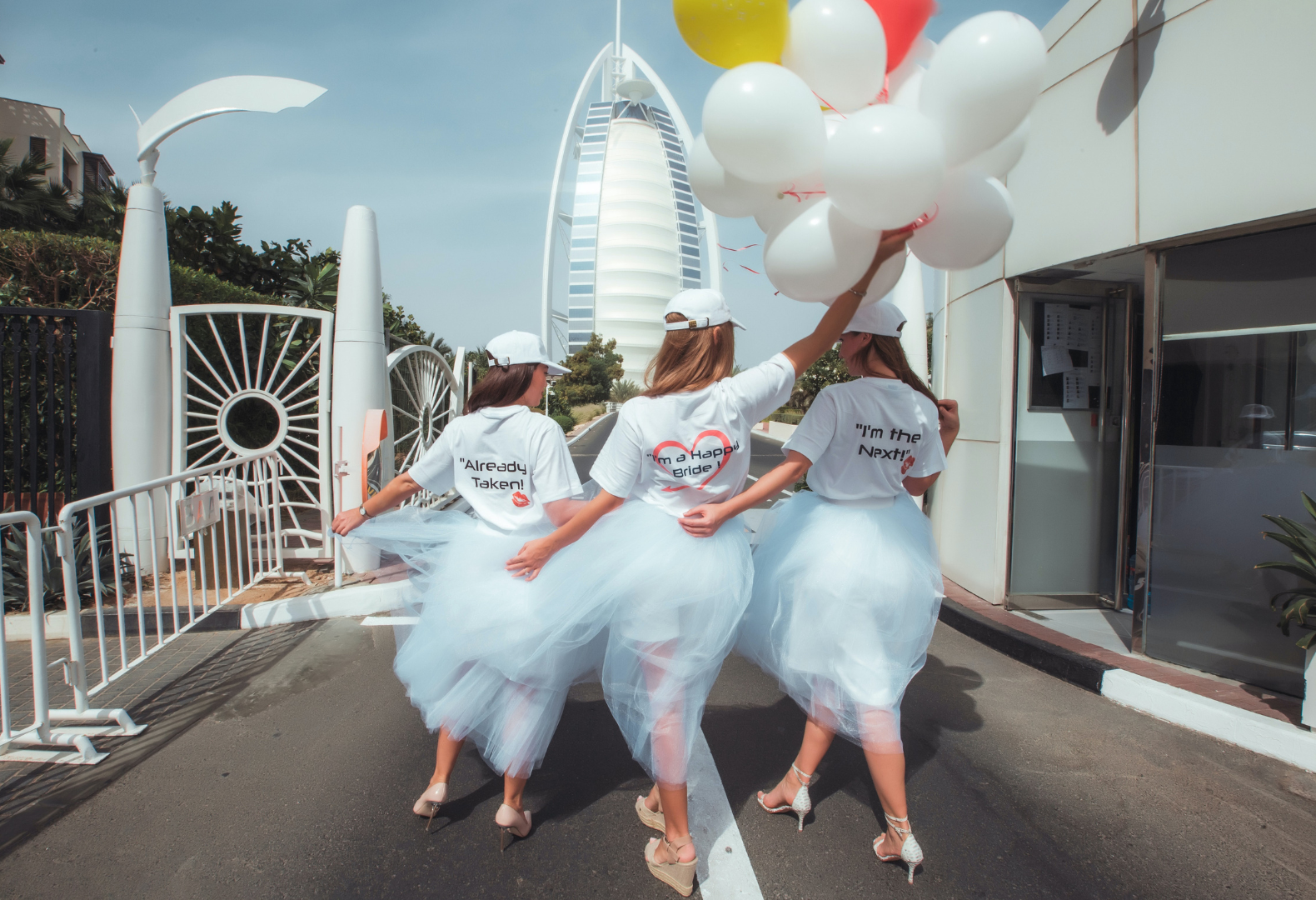 You're taking your role as Head Bridesmaid seriously and want to make sure the hen party goes off with a swing. Nothing starts the party better than the clink of cocktails and we've got the best cocktails for hen parties so you can look like you're a mixologist in your spare time without having to lift a finger.
The right cocktail for the right occasion
Your mate is celebrating her last few weeks of freedom and you have already picked
the best hen destination,
a couple of activities and know where you'll be taking the pub crawl later. But as you're getting dressed up and ready to go, you'll want to have a couple of cocktails to get your evenings started.
Or maybe you've hired out a lodge with a hot tub for a spa weekend and want to relive the glory years for one more night. Whatever kind of hen do you're having, you want the drinks to be great tasting, great quality and the sign of a truly great weekend.
Save the tequila for the clubs and start your celebrations with some quality ingredients, mixed together and topped with the latest garnish. Here are your must-have hen do cocktails
1. Passionfruit Martini
A palate pleaser for even the fussiest of drinker. It's fruit flavours are light enough for an afternoon drink and it's the perfect reason to pop that Prosecco. The
Passionfruit Martini
is the ideal hen party cocktail. 
Shake with ice and pour into a martini glass. Garnish with half a passionfruit if you want the full bar experience from wherever you're drinking.
2. Cosmopolitan
The ultimate girls night out needs a nod to Sex in the City with a
Cosmopolitan
. This classic cocktail is a reminder to why your friendships are built to last and you're making this a weekend to remember.
The sharpness of the cranberry mixes well with the vodka and balances with a dash of Mexican lime. You'll find this cocktail is perfect for a pre-dancing drink when you're getting ready to go out.
Like the passionfruit martini, this also pours into the classic martini glass and you garnish with a curl of orange peel to balance out the cranberry.
And if you're going for a late 90s theme on your hen do, the Cosmo will fit right in.
3. Margarita
Oh but not just any Margarita, this is a Pink Margarita that makes it one of the best cocktails for hen parties.

Crack out the best tequila (we use Jose Cuervo Especial Silver Tequila in ours) and get mixing. This is the ultimate party drink because where there is tequila there is definitely fun.

Again, you mix and pour this into a martini glass. Garnish with lime. Or use raspberries and a touch of sugar around the top of the glass. Then get ready to dance the night away on the perfect hen do.

4. Bramble

Looking for something a bit more sophisticated to start the night? Maybe a drink with a difference? The Bramble ticks all the boxes for a refreshing cocktail. And these are definitely the one to grab if your hen weekend gets some scorchio weather (we've got our fingers crossed for you).

Grab some top quality gin and mix it up with raspberry and blackberry and a dash of lemon juice to balance. This is the perfect English garden summer fruits cocktail.

We've used our own lovingly distilled gin in our Bramble, making it a one of a kind. Our gin is crafted in the Herefordshire countryside from foraged Thyme, Douglas Fir and lemon balm.

You won't find another Bramble like this.

5. Negroni


Finally, for those in the hen crew wanting a bolder taste to their cocktails, you can't go far wrong with the Negroni. This classic Italian cocktail is created with gin, vermouth and Campari.

And as it's traditionally an aperitif, this is definitely the cocktail to grab before you head out for your hen do meal.

Sharp and botanical, we've also used our own gin in this mix. And it's got that deep red colour to match all our other best cocktails for hen parties. A twist of orange peel and you're ready to go.

Best Cocktails for Hen Parties

Of course, we reckon the best cocktails for hen parties are the ones where you don't have to lug great big bottles of spirits to the accommodation. And where you can enjoy more time with your closest friends while sharing some sensational drinks to get the weekend going.

That's why we've got bar-quality cocktails all mixed up and ready to drink. All you need to do is pour, garnish and serve. Leaving more time for chat and those hen-do games.







---